- Gør noget godt for dig selv
Stress kan forebygges og Blue Coaching har værktøjerne til at hjælpe

Stress kan også bare være, at have travlt
Alle kan i perioder have ekstraordinært travlt, det er ikke stress. Men bliver det at have travlt til en permanent og vedvarende tilstand, så kan der være stor fare for, at du kan udvikle stress.
Kontakt Blue Coaching i dag
Pia O Zacchi – StressCoach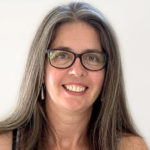 Jeg startede Blue Coaching på baggrund af mere end 20 års erfaring i spændingsfeltet med mennesker hvor relation og anerkendelse og indsigt i livets uforudsigelighed er omdrejningspunktet.
Jeg henvender mig til virksomheder, privat personer og uddannelsesinstitutioner.
Udfyld kontaktformularen så ringer jeg til dig.
Få et opkald
eller ring på 61 68 76 06